Get notified about our latest news, releases and discount offers.

Reactor Player for PhotoShop
Reactor Player for Photoshop
+Photo Reactor

FAQ
What Applications (hosts) are compatible with Reactor Player?
Reactor Player is a Windows only plug-in.
This has been tested on:
• Any Photoshop CC (including latest 2022 version)
• Photoshop CS2
• Photoshop CS5
• Photoshop CS6
• Photoshop Elements 7 and up
• Corel Painter 2017
• Photo-Brush
• Affinity Photo
But of course that is not a complete list. Most application that supports Adobe Photoshop plug-in format should work.
Is it 32-bit or 64-bit plug-in?
Reactor Player is a specially developed plug-in that always runs as 64-bit inside both 64-bit and 32-bit hosts. (Provided your Windows is 64-bit, which it should be by now). Running in its own 64-bit memory space allows the plug-in to access more memory resources and makes everything safer - it will not crash the host if something goes wrong, which cannot be said for normal plug-ins.
So no MAC version then?
Sorry, no, not at this moment.
I clicked outside the Reactor Player and now I am back in the Photoshop…
Unlike most of the plug-ins that block the host when running, Reactor Player will add its own icon to the Windows Taskbar and can be
minimized independently from the Photoshop. Just click the Reactor Player icon in the task-bar to bring it back to the top again.
The benefit of this arrangement is that Reactor Player doesn't share memory space with Photoshop (which already takes a good chunk of
memory) and if something goes wrong it won't crash Photoshop.
Do I need Photo Reactor installed to run the Reactor Player Plug-in?
No. Reactor Player Plug-in runs independently from Photo Reactor and has 30 plus included effects. If you want to just run and adjust the effects as they were designed all you need is the Reactor Player. (You can still adjust parameters)
If you want to internally modify, add parameters or create new effects that you can run inside Photoshop you will need Photo Reactor.
Reactor Player, Photo Reactor, what's the difference ?
Photo reactor is a rapid development tool to create complex filters and effects. All the effects inside Reactor Player were created this way. That also means if you have Photo Reactor, you can then peek under the hood of each filter, modify, rewire, add…
Reactor Player is a plug-in for Adobe Photoshop that can runs these complex filters and effects. Reactor Player does not need Photo Reactor installed to run the effects.
Results of Art Filters are not like the preview indicated
Check the size of the image. Some Art Filters detail depends largely on the actual image size. The bigger the image is, the finer the details will be produced. This may sounds like a good thing, but for ART filters this will radically reduce the actual visual impact of a hand drawn or artistic piece. The best way is to start with resized images about 1500-1800 pixels wide to get the feel how the filter respond to the image size. In many ways, using large megapixels images (3000 pixels wide or more) will have very undesirable effect. For web the best way is to resize the image first to the intended viewable size (for example between 800-1200 pixels wide). This is not issue for Photo Effects as they are designed to work on actual image.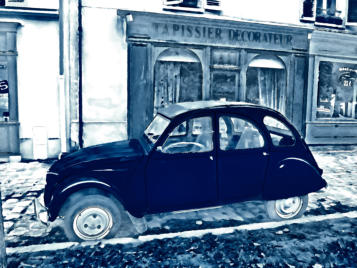 Original size 4000 px wide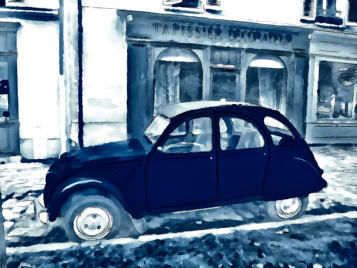 2000 px wide (50% orig. size)
1000 px wide (25% orig. size)
Here is an example of relationship between input image size and the filter effect (Indigo Ink effect)
Notice how the freehand drawn feel changes with the different input size. The largest input size on the left looks more or less like a processed photo, while the smallest input size on the right looks very much like a hand drawn image. Use this to your benefit!