MediaChance is a privately owned Canadian Corporation with offices in Ottawa and provides users
with easy-to-use, original, multimedia, video, DVD authoring and graphic solutions since

1998

.
Currently Mediachance has an extensive portfolio of well received graphics windows applications.
Our latest products include Dynamic Auto Painter, Dynamic Photo HDR, Photo-Reactor and Photo
Blend 3D.
Mediachance
Japanese version of DVD-lab with Pegasys INC, included
Box, CD and Japanese manual
DVD-lab was included with Pioneer DVR-A07XL
(for Australian market)
Real-Draw PRO as a part of
PHOTO IMPACT PRO 13
Examples of BeckerDRAW as sold in Spain, Netherland and France (SuperDraw)
•
We worked closely with Pegasys-inc, the well known Japanese maker of
TMPGenc to bring advanced DVD authoring software to Japanese market.
•
Mediachance acquired assets of PureMotion, the UK maker of video editing
application
•
Mediachance develops software exclusively in Canada.
While we are specializing in direct-to-customer sales and delivery, we also gladly work with OEM and software
distributors. Here are some examples:
Our first released product under Mediachance label was Multimedia Builder (aka MMB) in 1998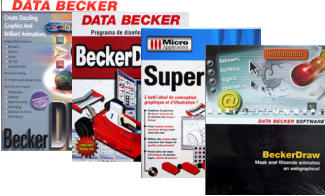 While we are predominantly selling to consumer end-user market, thanks to our extensive portfolio of software our
business customers range from small companies to large enterprises including universities and government research
facilities.
Some of our large customers include (in no particular order):
Our Customers
NASA
NASA Ames Research Center
ABC Australian Broadcasting
BBC and BBC Post Production
HBO
CNN
BMW Group
LucasArts
IBM
Fuji Film
Microsoft
NIKE
Electronic Arts
Seagate Technology
Technicolor
SONY Computer Entertainment
The Museum of Modern Art NY
UBISOFT
Coca Cola
FedEx
RICOH SWITZERLAND
Siemens
XEROX
Corel Corporation
Adobe Systems
Carl Zeiss
D-LINK Corporation
MOTOROLA INC
Logitech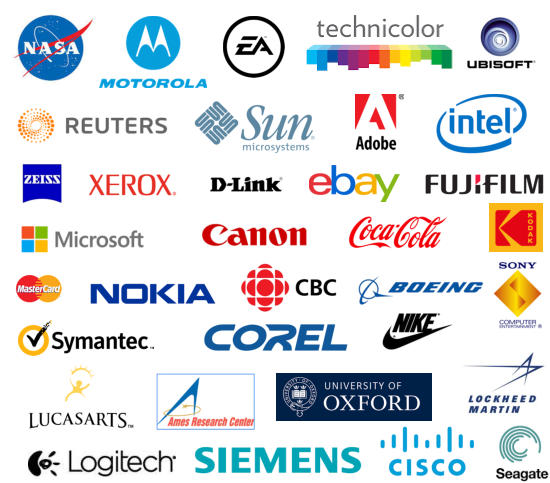 OEM, bundles and distributions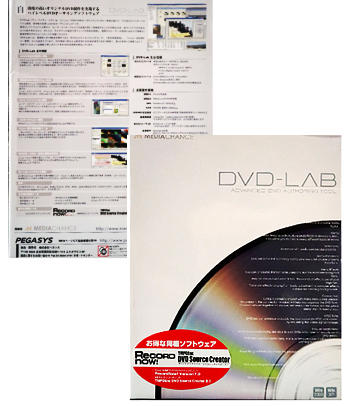 PEUGEOT CITROEN
Eastman Kodak Company
Boeing Australia Limited
NIKON
Mastercard
Canon USA Inc
Microsoft Research Ltd
NEC
Delta Airlines
Citibank
Reuters
Lockheed Martin
Halliburton
Intel
Pfizer Inc
Goodyear Dunlop UK Ltd
EBAY INTERNATIONAL AG
McGraw-Hill
Symantec
Panasonic Corporation
Nokia
Sun Microsystems
University of Essex
Oxford University
Procter & Gamble
Nordstrom Inc
Pepsico
Qualcomm
Radio-Canada
Subscribe to our newsletter
Subscribe to stay notified about new releases and offers