Here you will find various free tools (besides popular digital camera tools). These are mainly utilities created for internal purpose which may come handy to other people.

All the tools offered here were originally created for internal purpose.
But once it is decided to make some tool for public, the interface is all cleaned up and make self explanatory :-)
So basically you will find here a commercial grade software with clear interface and no nags.

They tools are offered free in good faith to our current or future customers. Just remember to support us by registering our commercial shareware so we can bring you more cool stuff.
Please be patient with adding new tools. It takes a time to make it usable for public.
Advertisement (for our own product)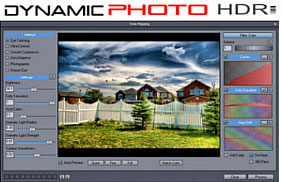 Create stunning photo from just a single image or a multiple exposures. Discover the power of HDR and Pseudo HDR photography with Mediachance Dynamic Photo HDR.

If you see anything interesting on this site which you think would be worth for your friends to know, simply click this button:

No SPAM! Neither you, nor your friend will become part of ANY mailing list.

Check your e-mail for Subscription Verification!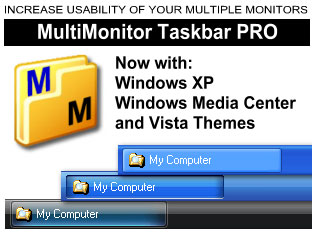 List of tools:
Oscar's Multi-Monitor TaskBar and new MMTaskbar PRO 3.0
Do you use two/three monitors in windows? This will create a TaskBar for the extended monitors and add additional functionality to windows with multimonitor support.
Oscar's File Renamer (New 1.1)
The Renamer takes and enhances the idea of editing files in directory in a full featured Text editor and then writing all the changes at once into the files.
Oscar's JPEG Thumb-Maker
A surprisingly powerful thumbnail creator. Specify the source directory, destination, set size and rules and hit Start!
Oscar's MiniCLIP
The best text clipboard extender and swiss army knife ever written, at least by me. But really this application rocks. It may even make you a coffee in the morning....
Oscar's Multi-Computer System
Not really a software but a simple guide how to join two computers into one powerful multi-monitor, multi-task desktop
Oscar's MiniScan for HP 1000 photo scanner
Another home made software this time for the controversal HP 1000 mini-photo-scaner.
Oscar's Footprint-Shield for Private Browsing


(Temporary unavailable)

This cool tool uses a flash memory for a mobile zero footprint privacy browsing.
Oscar's Multi-Show (New)
There are few programs that will change your desktop background in a slideshow but this one is a different. It works especially on multi-monitor setup where you can select the monitor you want to use for the show.
Oscar's Spyware Monitor (Spy-The-Spy) (New)
This tool will show you how to spy on a spyware. Maybe you are not aware how serious this problem could be. Do you know what is being secretely installed on your computer while you browse web?
Oscar's Ticker for Logitech G15 keyboard(New)
A small tool to display graphs (such as stock trading) on Logitech keyboard LCD.
Always more to come...
Some other interesting info: