If you tried Dynamic Auto Painter
you may be wondering how would
the automatic painting look if it was
painted in any other software, for
example Painter or Photoshop, with
that software own brushes.
We were thinking the same during
the long Canadian winters and this
little robot tool is the result of that.
Let's just start with the important message first:

This is an Experimental software!
It uses some ideas from our Dynamic Auto Painter and Photo Reactor in order to automatically paint partial or full
photo inside somebody's else painting software.
… and it actually manages that (more or less)
In order to do this, the RoboBrush sits on top of any other painting application (called HOST), hijacks the mouse
and then paint with it, changes color and brush size the same way as a human may (or may not).

RoboBRUSH (Experimental paint helper tool)

This tool may not be for everyone….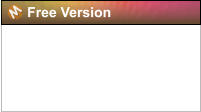 Great! What is the ugly downside?

•
as a "manual" painting process it takes a really long
time for RoboBrush to paint a whole image with
small details (we can even talk about overnight
shift)
•
you can't do anything else with the computer
•
…and the result may vary in a whole new scale
from interesting-to-ugly…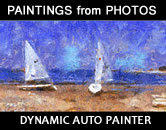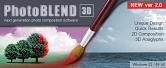 Combine photos into a great
montage with PhotoBlend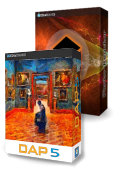 + Dynamic Auto Painter PRO
+ Photo Reactor
RoboBRUSH is a

free
experimental software. It
uses some ideas from our
commercial software: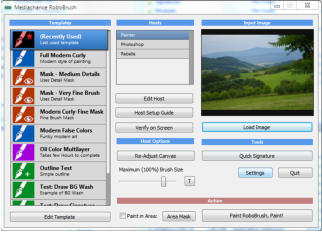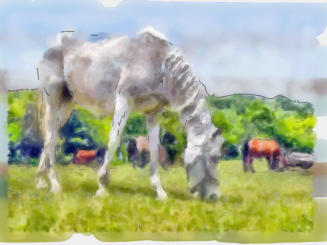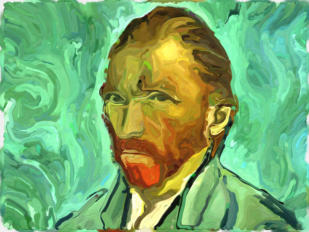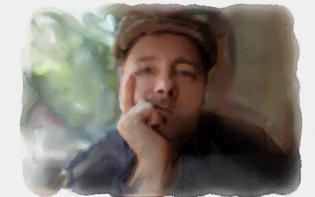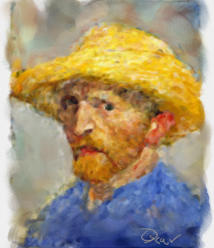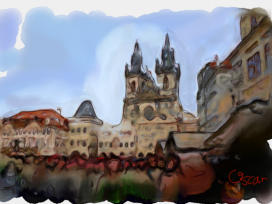 Automatically painted photos by RoboBrush in Adobe Photoshop and Rebelle.
This was a fully automatic process and it is presented as it came out without any retouching.


What is the shiny upside?
•
the process is extremely customizable
•
you can use it only partially as an helper tool to
draw outlines, or only part of the image
•
it will take you longer to explore all the possibilities
than for us it did to write the software
•
it shows you how a mechanical robo painter may
work in the future…let's call him Marvin.

Another test was to use it on already existing paintings. Here it worked rather well. We ended up with second
hand re-imagined paintings of paintings (2nd hand van Gogh)….


As you can see the results are "artistic" but not
necessary or always good.
It heavily depends on the input photo and how long we
let it run. Sometime the patience runs short…
This prompts the idea that maybe it is best used only
partially as an helper tool, to paint for example
background colors, then finish the rest by by hand….
The first thing is, we need to teach RoboBrush where are the controls in the host software. So if we take
Photoshop as an example, we need to make sure the RGB sliders are visible and permanent (they wont close)
and the same for the size slider (you have to dock the brush palette to the side panel or it will automatically hide).
There is a quick setup guide inside the software with pictures, but we also made a short video how to start plus
some explanation of the important features (you may want to mute the repetitive song):
RoboBrush can paint signatures, background washes, details only in certain areas, it can vectorize a line
drawing, then repaint it in the host … but you have to discover for yourself how to best to use it.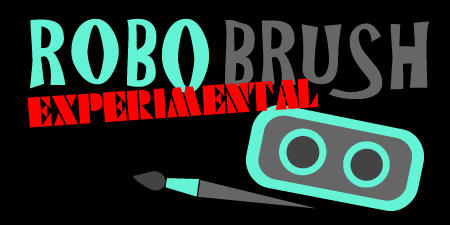 Do you find this idea somehow interesting? We are makers of well known Dynamic Auto Painter software that
also paints automatically from photos, but it uses different approach with its own brushes within its own
application (so no mouse hijacking needed!). It gives far better (and thousand times) faster results.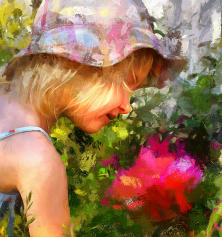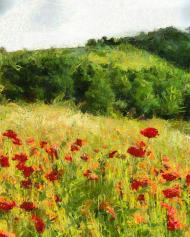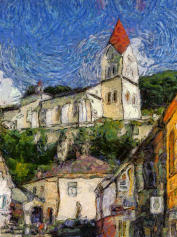 Next Step: Dynamic Auto Painter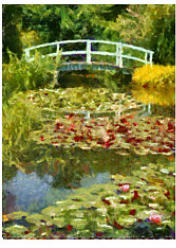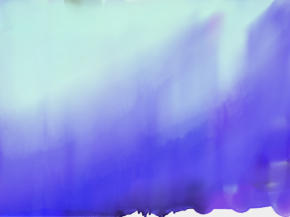 It doesn't mean we need to use it to paint a full
photo, we can just have it paint only a background
wash, or a background that is based on the photo
colors as a starting point.
This would take only a minute or so and can help
with some painters block.

We used it with various degree of success in the following:
•
Adobe Photoshop CS
•
Rebelle 1.5
•
Corel Painter (the big version, not the Painter Essentials)

A new Photoshop compatible plug-in with 30 amazing Art and Photo filters.
What it means Experimental Software?
It was an experiment for us to try and now it can
be yours to experiment with it….


If you like this software, you can donate any amount you like to RoboBrush beer fund:
We will make sure RoboBrush will use the donations responsibly.

Sign up to receive Mediachance newsletter
featuring new announcements and special offers.