STYLE ANIMATOR
Easily Create motion graphics for web, social media, explainers and video
We are introducing an easy to use motion
graphics animation software with some
exclusive features that you won't find
elsewhere
Motion Graphics Animation with Natural vector brushes
MOTION GRAPHICS FOR WEB, SOCIAL MEDIA AND VIDEO
•
Full vector object editing with natural hand
drawn brush styles
•
Easy to understand Keyframe animation
with Motion Tweens
•
High quality Animated GIF engine perfect
for web and social media
•
Export up to 4K for video editing and
composing, including animated video
Matte layers
•
Animated Procedural Textures
•
Shadows, Bevels, Effects and Lenses
•
Screen Recorder for tutorials
•
Customized Motion Easing functions
•
Multiple Scenes per Project
Motion Easing your way
Add motion easing to key frames with fully customizable easing editor. You
wanted your own easing function? Draw it.
Keyframe Animation with Motion Tween
It is easy to get going with keyframe animation. Each object can have
multiple animation layers (called Lanes) for Motion, Opacity, Color etc…
You have also multiple scenes per project to let you organize your
animation and work on it scene by scene.
Unique Hand Drawn Styles
Give your animated vector object a hand drawn look (even with animated
edge shimmering). Something that takes time to achieve in other animation
software is done here automatically. And you are still working with vector
objects!
Animated Procedural Textures
With just two keyframes in Color Lane
you can create crazy animated textures.
They can be even applied to a hand
drawn style!

Professional Export, up to 4K
From social media friendly Animated GIF, through image sequence to video
files, our Animator had it all and that includes exporting fully transparent
backgrounds and Matte video.
•
High Quality Internal Animated GIF engine
•
FFMPEG encoding support (you need ffmpeg.exe)
•
Videos up to 4K. Because everything you design is vector based - that
means it is fully resizable. You don't have to work with a large frame to
produce high quality videos. Just make your animation and let
MegaRender create crisp HD or 4K video!
•
Export Animated Video Matte with Pre or Post Multiplied Alpha channel
suitable for any video composing or editing software including Adobe
Premiere, Magix Vegas etc…
Shadows, Bevels, Effects….
Drop shadows, Bevels and special effects are all there. Including our
Exclusive lenses feature.
Lenses will turn any vector object into a lens simulator through which
you look at objects below it. These include magnifying glass, ripple,
lens flare and many others!

What is it for?
The goal was to create a software that can be used right away without much learning, yet it doesn't end there as it offers deep features that can be discovered
at later steps.
With motion animation you can create:
•
web and social media animations - Animated GIFs will play in forums, instant messages apps, e-mails and on your web pages without any headache with
codecs and formats
•
feature showcase
•
quick how-to tutorials
•
motion titles and graphics for video
•
and other similar tasks.
Animator was build around a full featured vector editor to create, manipulate and animate vector and bitmap objects directly inside, with many advanced import
and export capabilities.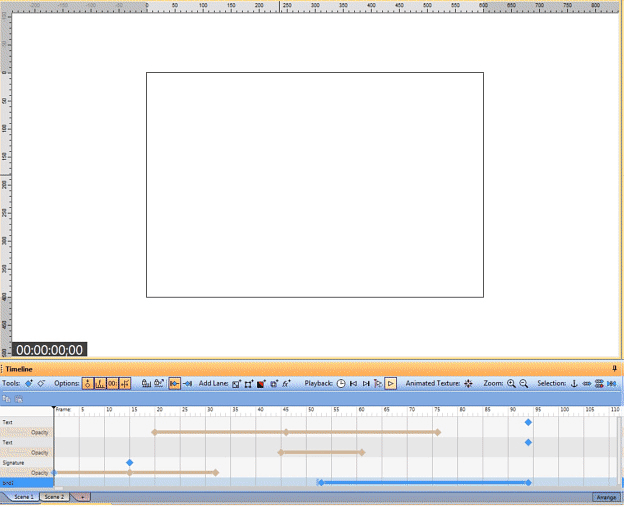 Sign up to receive Mediachance newsletter
featuring new announcements and special offers.